Awards 2015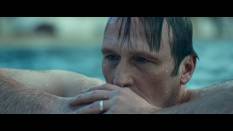 Nightmare of all parents: The daughter gets eaten by a crocodile during her stay abroad. For Simon, this is bitter reality. Turns out, mourning is difficult with so many expressions of sympathy.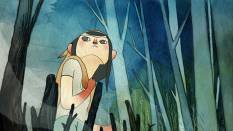 Fiction
France
direction:
Sonia Gerbeaud & Mathias de Panafieu
A little girl is fighting for an unlikely friendship and revolts against her father and the whole village.
Fiction
France
direction:
Coralie Fargeat
The Reality+Chip is implanted into Vincent and he programmes his dream body. With his newly attained self-confidence, he embarks on a quest for love.
Youth jury award
Lausche nicht dem Wasser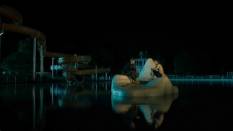 A man, a boy – an island, a shark. And then…nothing? In a night that apparently stopped still, bizarre pictures with a dark past meet …
Tolerance award
Take Me to The Front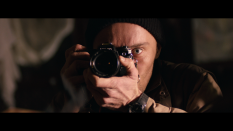 Fiction
Great Britain
direction:
Stefano Pietrocola
The trip to the front is like a one-way-street. Some lose their lives – others their limbs – and some their souls.
Vorverkauf in der Mensa

Aufbau - Festvialeröffnung

Zwei Türme

Anzapfen - Susi Berghoff

Langsam füllt es sich…

Festivaleröffnung mit handgemachtem Indie-Elektro-Rock

Bier oder Wein. Wir haben alles, was das Herz begehrt…

Wer hat Lust auf vegaaaaane Waffeln?

The Illustrators in voller Aktion

Infos rund ums Festival - Oliver Moisich und Wiebke Winter (Festivalleitung)

Gleich gehts los

cellu l'art unter freiem Himmel

Es war überwältigend

Empfang zum irischen Länderschwerpunkt

Hoher Besuch: S.E. Michael Collins, Botschafter für Irland in Deutschland, zu Gast beim cellu l'art

Neben filmischen Leckerbissen hatten wir auch kulinarisch einiges zu bieten

Get together für irische Kurzfilmfans, Filmemacher und co.

Irischer Empfang

Musikalische Unterstützung der "Folk Distillers"

S.E. Michael Collins (Botschafter für Irland in Deutschland), Wiebke Winter (Festivalleitung) und Bettina Siebert (Länderschwerpunkt-Organisation)

Filmgespräch zum irischen Filmblock – Helene Flanagan (Regisseur) und Bettina Siebert (Länderschwerpunkt-Organisation)

Volksbad Jena - unsere Festivallocation

So werden Filme gezeigt…

Die besten Moderatoren - Elisabeth Wenk und Sebastian Holz

Musikalische Begleitung der feierlichen Preisverleihung

Für euer Wohl ist stets gesorgt - Julia Wagner

Das Foyer erstrahlt in den Festivalfarben

Moderatoren mit unserer Jugendjury

Preisverleihung mit der Fachjury

Fagus Pauly (Gäste- und Jurybetreeung), Elisabeth Wackernagel (CDU Jena) und Wiebke Winter (Festivalleitung)

Wir sind gespannt

Leinwand im großem Saal - so lasset die Spiele beginnen

So kommt nur herein ihr lieben, wir beißen nicht – Susi Berghoff und Nadine Katschmarek

Bestes Einlassteam – Susi Berghoff und Oliver Moisich

Ganz toll - so viel Lob von unserem Publikum

Trophäen für die Gewinner

Cellu l'art Team mit Jugendjury und Fachjury