Ohne Mauern @ JenaTV
Filmmakers from Jena against Walls in Heads
Being different does not always mean wrong. A father presents his special family and their shared happiness, despite some obstacles.
Eine Hoffnung Lernt Gehen
30 years after the Peaceful Revolution, the ensemble of Freie Bühne Jena staged a play in which fear is contrasted with hope.
Landschaft nach geschlagener Schlacht (eine Skizze)
Fiction
Germany
direction:
Pablo De Quenta
A recruit and a corporal officer of the Wehrmacht find refuge in a farmhouse. While Hagen clings to his ideals, the recruit tries to show him his affection.
VR oder (trugbilder einer familie)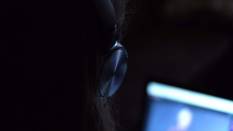 Experimental
Germany
direction:
Jonas Erler und Marian Röder
The difference between reality and VR is becoming increasingly more obscure. What remains: the search for love or the escape into another reality?
Fiction
Germany
direction:
Sigrid Hansberg
Watch a normal day of our protagonist and how he gets through the day despite obstacles.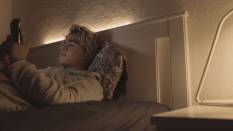 Fiction
Germany
direction:
Janne Hansberg
When daydreamer Leo meets his new classmate Jessica, his life turns upside down.