Country Focus
14th Country Focus
Iran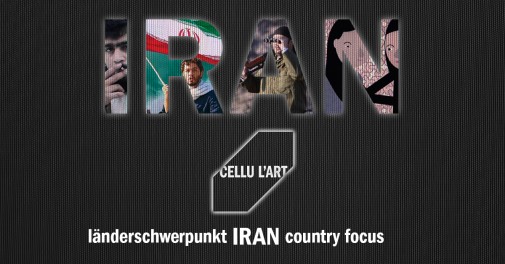 In Western media, Iran is mostly portrayed as a country between such extremes as democracy and theocracy, conservatism and progress, censorship and creativity. Iranian cinema contributes to all of these extremes as a form of expression and of art on the one hand and as a means for propaganda on the other. This duality casts a shadow on the complicated, multilayered situation in the arts, culture, media, society, politics, and religion of the country.
The Iranian history of film and cinema begins in 1905 with the opening of the first cinema. An emerging film industry shot the first Iranian silent film in the 1930s. The films, often guided by commercial »Bollywood« content, quickly became known as »Film Farsi.« Between 1960 and the Islamic Revolution in 1979, Iranian film developed a new style based on European Nouvelle Vague, opening up discussion about societal conventions with critical and creative methods. Members of this movement include Abbas Kiarostami, Sohrab Shahid Saless, Bahram Bayzai, and Parviz Kimiavi.
Many of the founders of this new Iranian film emigrated after the Islamic Revolution and started their international careers abroad. The remaining film artists were confronted with problems such as censorship or failing to find financial support. And yet their national popularity increased. All these restrictions were the basis for a very special film language and cryptic expressionism, a trend that can be found in other restrictive political systems of the post-war era.
Today, 350 movie theaters have spread all over Iran, predominantly showing Iranian productions of all genres as well as Arthouse films from Europe and Asia. Iranian films are screened at A-class film festivals such as Cannes, Berlinale, Biennale, Toronto and Sundance. In most recent news, Asghar Farhadi was awarded the Oscar for Best Foreign Film with his thriller/drama »The Salesman.«
Iran's diverse nature is also a source of inspiration for film creators – the country boasts ski slopes in the north and sunny beaches in the south. These conditions influence the visual aesthetics of each of Iran's varied regions. They also make an impact on 30 Iranian film festivals. While the north likes to show films with religious notions, the south often screens nature documentaries. Large cities like Tehran and Isfahan host enthusiasts of political film. Iranian film festivals' programme focuses alternate between selffunded indie films and governmentally financed propaganda films. State restrictions and religious censorship offices are as complex as they are opaque. Critique on religion or the government apparatus leads to a ban on screenings just like the depiction of violence or harmless tender moments between spouses. Despite all this, filmmakers always find a creative way to hide their messages between the lines or they simply distribute their works across alternative channels.
The films chosen for cellu l'art's country focus do not attempt to assess the value of political or moral intentions of these productions, but to display the diverse aesthetic styles of Iranian filmmakers. In three film programmes, »An Underground Frame,« »Propaganda in the 21st Century,« and »Made in Iran,« we set the coordinates for an Iranian cinema stuck between everyday life and upheaval, between state cinema and underground.
Explore our diverse festival programme in our catalogue!